Duels at Duelz Online Casino
There's a variety of gambling sites on the market, and all of them are working hard to create the best concept. For example, by offering new customers a large welcome bonus, or by giving all players free spins without a wagering requirement. It also may be by having the largest selection of games on the market or by having a design that stands out from the rest. Just a couple of years ago almost all online casinos looked the same, but as competition increased, casinos had to become more and more innovative. This has been the case for both established and new gambling sites. A casino that has been really successful and innovative is Duelz online casino, and we'll explain why below.

Having a unique design is important, but it's much more important to offer players something they haven't seen before. As the name implies, Duelz gives gamblers the opportunity to play duels. There are several online casinos that let players compete or communicate with each other during a game, but how many let them be their own characters and use 'spells' to win duels?
What Are Duels at Duelz Like?
Every player is different, and so is each duel. There's no predetermined system that decides how the characters on your screen will move. What the duel will look like is up to you and your opponent. All duels take place between two players, one-on-one, and last about 10 minutes. During these 10 minutes, you have to defeat your opponent with the help of your spells. Some of the spells you'll be able to use are ones that can protect you, that send back your opponent's spells, that make you immortal for a moment, and spells that can give you more power during three minutes.

You've probably figured out that the player who defeats their opponent first wins the duel. The prizes are great and consist of, for example, stars or free spins you can use on different slots. With this concept, Duelz will remain one of the top gambling sites in the online casino market for a long time.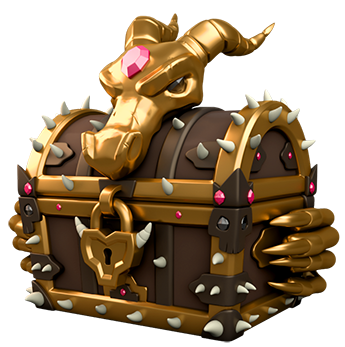 Prizes
When you win a duel you'll get stars which can then be used to unlock different types of treasure chests. Each treasure chest contains something exciting that will come in handy, and there are many to choose from. The most common treasure chests you'll come across are:
The Bronze Chest – Contains 5 spells and requires 3 stars to unlock.
The Silver Chest – Contains 7 spells and requires 3 stars to unlock.
The Gold Chest – Contains 9 spells and requires 4 stars to unlock.
The Diamond Chest – Contains 15 spells and requires 4 stars to unlock.
The Epic Treasure Chest – Contains at least 13 spells (the amount can vary) and requires 5 stars to unlock.
These five treasure chests are only some of the many treasure chests waiting to be discovered. What treasure chests you'll discover depends on how well you do in your duels against your opponents, when it really matters.